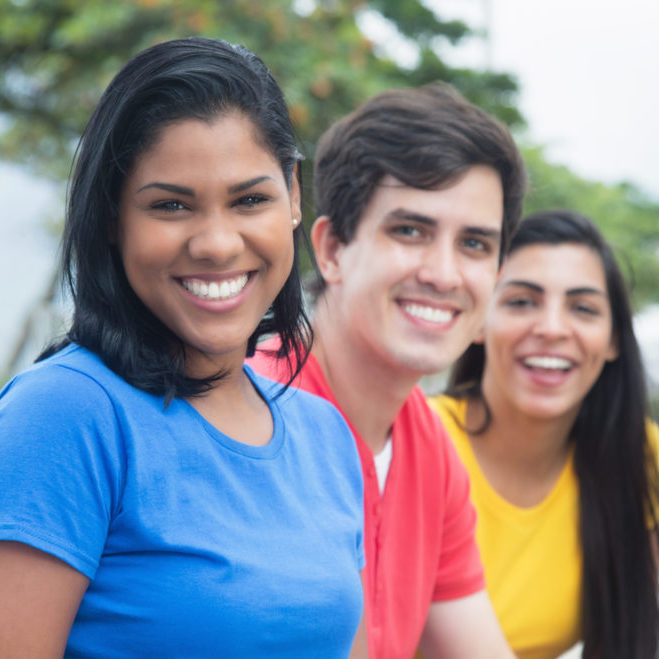 Are you a Bilingual Spanish/English SLP looking for rewarding positions with the support you will need? Look no further!
Have a question? Ask our Bilingual SLP expert Megan Kimmel, MS, CCC-SLP
The Stepping Stones Group offers a strong bilingual Spanish program to help you establish your successful bilingual SLP career. We can help you assess and confirm your readiness to provide services as a bilingual SLP in the schools and will recommend ways you can improve your skills if needed.
The ever-growing multicultural population has created a significant need for bilingual Speech-Language Pathologists and we have openings in school positions throughout the nation. We will provide the training, support and resources you need to work effectively in the multicultural school environment.
Requirements vary from conversational Spanish to full bilingual skills. We will match your interests to elementary, middle and high school students.
Our Bilingual SLP Consultant will support you clinically and professionally throughout your career with us as you plan, implement and live your dreams as a Bilingual Therapist.
As an SSG Bilingual Therapist you will receive:
Quarterly Newsletter
CF Mentorship
Bilingual Seminar
As an employee we can also offer you:
Professional housing to qualified candidates
Explore the country with our nationwide travel assignments (guaranteed contracts in amazing locations)
Student Loan Repayment Plans
Clinical Support - where and when you need it the most!
Comprehensive Benefits
A Leadership Team who is constantly looking out for you
Wellness Programs to keep you healthy and active
CEU courses offered at no cost to you — all year long!
Testimonials
As a bilingual SLP, I had to advocate for myself to get the experience needed to excel in my career.  It's hard when you have to find answers to so many questions! I remember that feeling all too well! As a Bilingual Consultant, I review resumes, interview our bilingual clinicians, and present lectures on how to build a successful resume. Megan 
The support that our field manager provides made all the difference for my first year as an SLP, and as I am moving through my second year, I continue to learn and grow as part of an incredible team. Contracting as a therapist could be an isolating experience, but instead I have been surrounded by encouragement, wisdom, and people with a passion for what they do.  Hannah - Memphis, TN
Watch our Videos and learn more!