¡Una buena terapia logra buenos resultados para nuestros estudiantes!
Welcome to the Fall 2017 Edition of the SSG Bilingual Newsletter! We hope you are looking forward to another successful school year! We are in need of Bilingual SLPs in several of our school districts for the 2017-18 school year. Please let me know of anyone who might be interested in a school job! We pay $1,000 referral bonus for qualified people who accept a full time position with us.
Table of Contents
Speedy speech and 5 min kids: reducing time spent out of the classroom
Vocabulary challenge
Survey of Spanish parents of children who are deaf or hard of hearing
Tongue twister teaser
Consejos y recursos bilingües para SLP!
Speedy Speech and 5 min Kids: Reducing time spent out of the classroom
It is a well-known common denominator in our profession: there just never seems to be enough time. If our goal in special education is to remediate a deficit and return them to the highest percentage of general education minutes in their day as possible, then how do we make the most efficient use of our time? How do you get the most bang for our buck? When I think about my students and the number of trips we made to and from classrooms, bathroom needs in the middle of a session, or struggling to make a group activity work for a variety of goal types, I think about all the missed minutes. All the missed repetitions. All the missed sentences. All the missed vocabulary.
What if, instead of losing those minutes, we gained them? 5 minute artic drills have been a popular thing among therapists for a long time. Speedy Speech Therapy has created a full program that only requires 5-10 minutes in one-on-one sessions to quickly remediate articulation errors. They offer a one minute log sheet, teacher and parent letters, and over 350 colorful picture cards.
While this program isn't written in Spanish, the concept is evidence-based and could easily be transferred to Spanish or any other language with the help of a native speaker. Explore their website and do a little of your own digging! You may find that incorporating this into your regimen using Spanish artic cards may prove to be the most productive 5 minutes you've ever had with a child!
See their full program, iPad apps, and information at http://www.speedyspeechtherapy.com/.
Tongue Twister Teaser
Here is a little fun to close out this last article and a little creativity to get your mind going as you kick off this school year. Here is a tongue twister. If you can pronounce this, record yourself and send me an email! (No cheating!) If you can't figure it out, give me a call and I'll help you! This took me hours to learn in Mexico one day.
Survey of Spanish Parents of Children Who Are Deaf or Hard of Hearing: Decision-Making Factors Associated With Communication Modality and Bilingualism
This study reviews factors and trends for parents with children who are deaf or hard of hearing (DHH) related to their language modality choices and spoken language bilingualism. It also looks at bilingual variables to try and predict children's bilingual status. 38% of the parents that completed the online survey chose to raise their children to be bilingual for spoken language and believed that being bilingual was beneficial. The article reviews studies that showed parents want unbiased information when making critical decisions about intervention, communication modality, and education and feel there is a gap in information to support decisions.
With the ever increasing population of culturally and linguistically diverse students in our schools and communities, we need to be thinking about these decisions proactively.
There is limited research relating the experiences of bilingual families. But there is research to support that these families follow the recommendation of the professionals. Often these recommendations rely on English because that is the main service available for intervention and education. However, it is crucial to make these decisions with strong knowledge of bilingualism. We, as bilingual experts on the special education team, need to advocate and be involved in providing resources and recommendations on the team for our DHH students. Click here for the full article: http://aja.pubs.asha.org/article.aspx?articleid=1809394
Vocabulary Challenge: PARTS OF A VEHICLE
Engine – motor
Wheel – llanta
To accelerate – acelerar
To break – retardarse
Axle – eje
The brakes – los frenos
Hood – cofre
Headlights/taillights – las luces delanteras/traseras
The horn – el claxon/la vocina
The spare tire – la llanta de repuesto
Windshield – el parabrisas
The wipers – las limpiaparabrisas
The trunk – la cajuela
The rearview mirror – el espejo retrovisor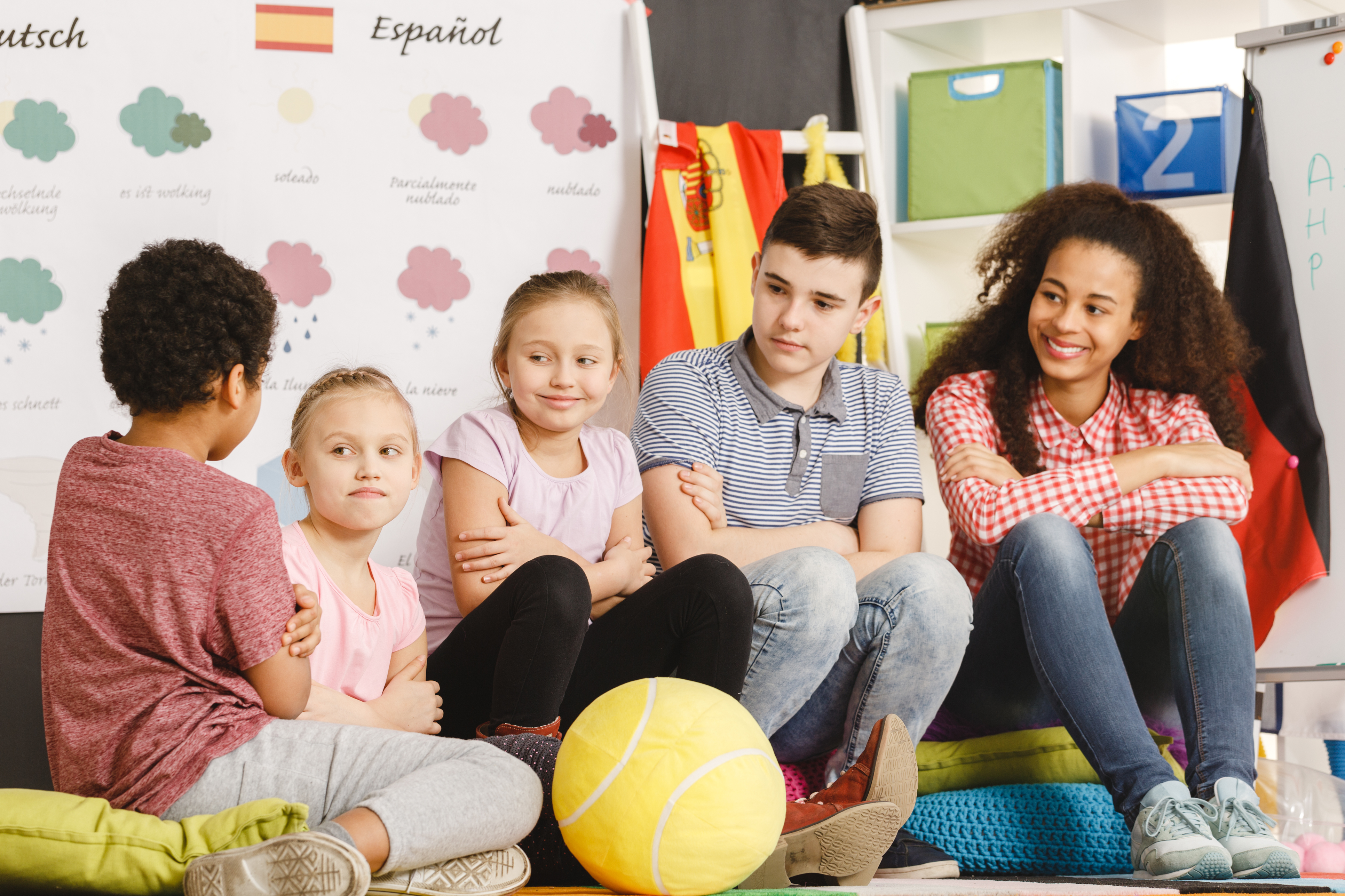 New to the Bilingual SOS Team?
Click the links below to access our archived Newsletters!
Click the links below to access our archived Newsletters!
Winter 2018 Newsletter
Fall 2018 Newsletter
Summer 2017 Newsletter
Spring 2017 Newsletter
Winter 2016 Newsletter
Fall 2016 Newsletter
Visit the Bilingual Resource Board on the our Pinterest Page: https://www.pinterest.com/sostherapy/bilingual-multilingual/
Watch our Videos and learn more!