¡Una buena terapia logra buenos resultados para nuestros estudiantes!
Welcome to the Winter 17/18 Edition of the SSG Bilingual Newsletter! We hope you are off to another successful school year! We are in need of Bilingual SLPs in several of our school districts for the remainder of the 17/18 school year. Please let us know of anyone who might be interested in a school job! We pay $1,000 referral bonus for qualified people who accept a full time position with us.
Table of Contents
Bilingual Language Development and Disorders in Spanish-English Speakers (2nd Edition) by Brian Goldstein
Workplace Difficulties: Bullying and Intimidation
Goldman-Fristoe Test of Articulation 3 (GFTA-3) Spanish
Vocabulary Challenge
Consejos y recursos bilingües para SLP!
Bilingual Language Development and Disorders in Spanish-English Speakers (2nd Edition) by Brian Goldstein
In his recently updated edition of this book, Dr. Goldstein expands on several topics we already know and implement regularly as bilingual SLPs.  As language experiences are discussed in Chapter 2, some time is spent focusing on "Factors that Influence Bilingual Children's Language Acquisition".  The reason this is important is because each one of these factors can affect the outcome of the assessment.  With this added layer of bilingualism, it is even more important to know the culture which your student and their family come from, parenting and discipline values, learning styles, and any other unique cultural aspects.  This begins prior to the family interview phase of your assessment.  It begins as soon as you start establishing rapport with the family.  You will learn valuable information in that very first interaction that will give insight into what you need to investigate about their culture prior to the parent interview. 
These factors include:
Acculturation
Maternal Education and Socioeconomic Status
Length of Time in the United States
Age of Exposure to English
Home Language Experiences
Of the five factors listed in this chapter, which one have you forgotten to consider in your assessments?  Have you qualified students for therapy only to find them ready to be dismissed within the first year?  Is it possible one of these factors could have been taken more into account during that assessment? (I'm sure it's actually a result of your excellent therapy skills!) As you prepare for your upcoming assessment, take that extra bit of time in the early phases of the assessment to gain as much knowledge about the family and the student's background as you can so that your overall picture at the end of the assessment is as clear as possible.  Helping make your decision-making process as easy as possible!
Workplace Difficulties: Bullying and Intimidation
In the most recent edition of the ASHA Leader, several articles focused on bullying and intimidation in the work place or during clinical practicum. These types of situations happen regularly, but are harder to identify and confront than other workplace difficulties such as sexual harassment. As someone who was personally affected by bullying in both medical and educational practicums, this specific edition of the Leader really challenged me
to encourage you with professional information and encouragement in the even that someone finds themselves in a similar situation or be tempted to bully other individuals in your workplace. As bilingual therapists, you are in high demand. While the majority of peers and superiors you work with will be respectful, as adults should be,
and value your special skill, it is highly likely that you will encounter (if you haven't already) a bullying or intimidating situation at some point where you will be asked to use your Spanish skills outside of your typical scope of practice.
Instilling fear in another party is intimidation. Powerful preying on the weaker party is bullying. While disagreements in the workplace are fairly commonplace, due to differing values, levels of experience, and varying theories of practice, intimidation turns to bullying when the relationship between a person with more power over a person with less power is exploited.
It's possible in your career that you will get pulled from therapy to interpret an IEP meeting, be overly challenged by the same peer or supervisor on your clinical judgement (specifically as it relates to bilingualism), be denied permission to conduct evaluations, or any other myriad of situations. If at any point, you feel these actions move beyond standard checks and balances or workplace disagreements, be sure to report to your Stepping Stones supervisor. Know that you are not alone, that you have rights, and that you don't deserve mistreatment.
Goldman-Fristoe Test of Articulation 3 (GFTA-3) Spanish
If you haven't heard the big news yet, the Goldman-Fristoe Test or Articulation 3 (GFTA-3) is officially out…and it's in SPANISH!!! Get your hands on this ASAP if you haven't already. What a GIFT this is to bilingual therapists. Now, we all know that assessments rely on much more than standardized measures, but having a standardized version of the GFTA-3 is a nice baseline to work from. You may find that you never use it, you may find that you use it all the time. The thing that I think is most important is to try it and see how it correctly or incorrectly identifies your students. Is it consistent? 
Does it tend to give you scores that are too high, too low, or fairly accurate? Now that the standardization is complete, it's the clinicians out in the field using it that will be able to give the best feedback to their peers. Don't exclude your dynamic testing and language samples, but add this as another tool in your arsenal.
Pearson conducted a webinar to review this. Following is a link to the slides from the presentation. Take some time to browse through this and see what you learn about how it was designed or how you can use it most effectively.
PDF Overview: http://downloads.pearsonclinical.com/
Vocabulary Challenge: Report Writing
In this edition's vocabulary challenge, you will find words that will directly help you in report writing, communication during IEP meetings (reuniones del plan individuo), or when having general conversation about your profession. While some of these may already be familiar to you, I think it is really helpful to review basics and also share our own experiences with each other. If you know other common ways to translate these terms, based on a dialect you are familiar with, please share and I will share with the team.
Cerebral Palsy: parálisis cerebral
Autism: autismo
Developmental Delay: retraso del desarollo
To stutter: tartamudear
Occupational Therapist: terapeuta de motora fina
Physical Therapist: terapeuta de motora grande
Voice Disorders: Trastornos de la voz
Hoarse (regarding voice): ronca
Lisp: ceceo
Time-Out: Penitencia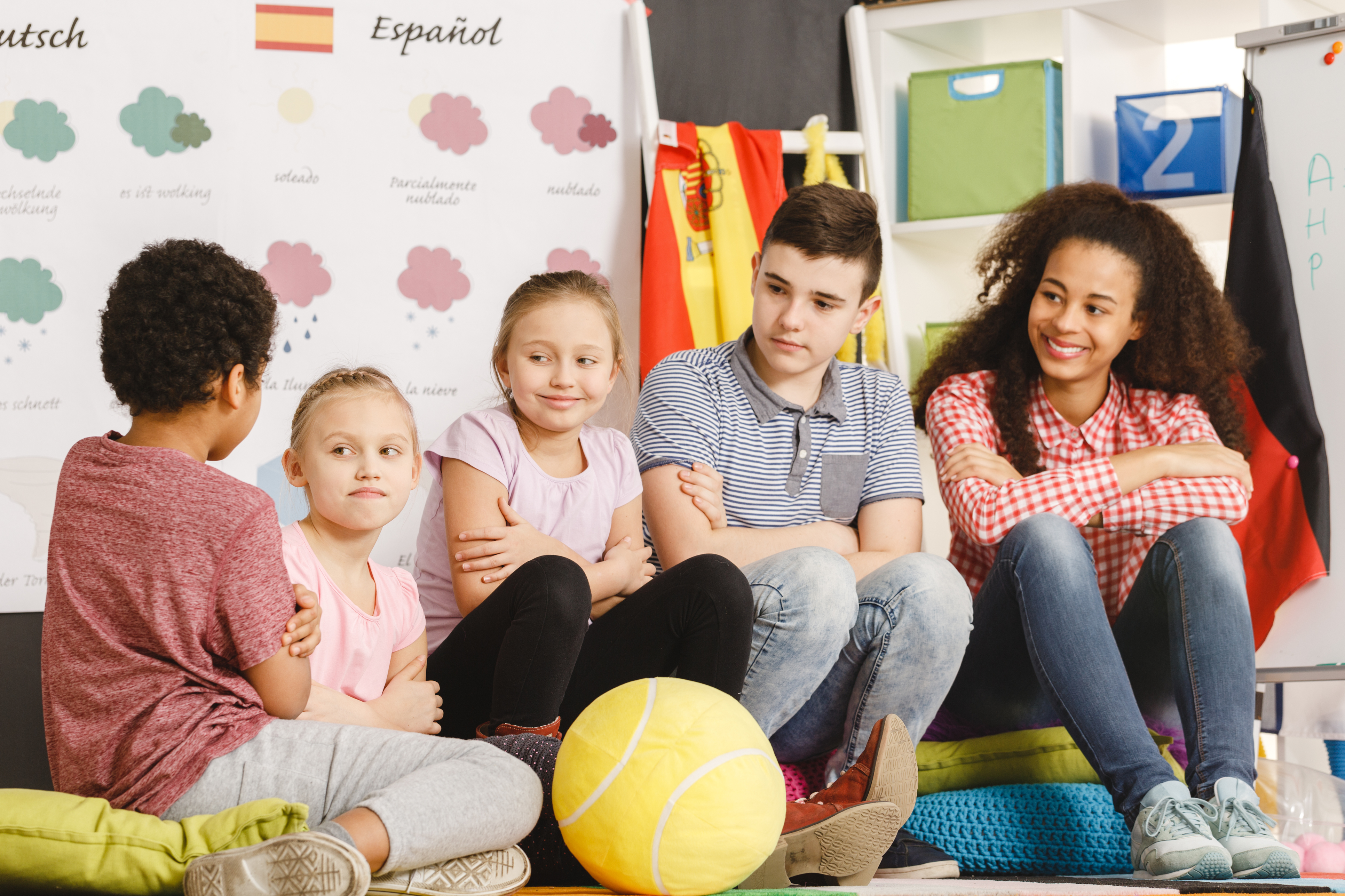 New to the Bilingual SOS Team?
Click the links below to access our archived Newsletters!
Click the links below to access our archived Newsletters!
Winter 2018 Newsletter
Fall 2018 Newsletter
Summer 2017 Newsletter
Spring 2017 Newsletter
Winter 2016 Newsletter
Fall 2016 Newsletter
Visit the Bilingual Resource Board on the our Pinterest Page: https://www.pinterest.com/sostherapy/bilingual-multilingual/
Watch our Videos and learn more!