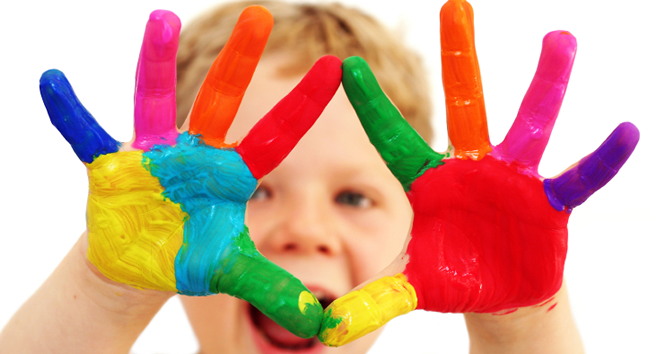 Helpful Hints For Working With Students Affected By ASD
Video Modeling
Video modeling uses video recording to provide a visual model of the targeted behavior or skill. Individuals with autism spectrum disorder (ASD) tend to be visual learners, watching videos is often a preferred activity, and it does not involve social demands. Try video modeling and see if the individual is generalizing skills across environments. A helpful website that has pre-made social skills lesson is: www.everydayspeech.com. My students and myself have really enjoyed the video lessons on this website.
Picture Exchange Communication System (PECS)
PECS consists of six phases and begins by teaching an individual to give a single picture of a desired item or action to a "communicative partner" who immediately honors the exchange as a request. The system goes on to teach discrimination of pictures and how to put them together in sentences. In the more advanced phases, individuals are taught to use modifiers, answer questions and comment. The primary goal of PECS is to teach functional communication. Research has shown that some learners using PECS also develop speech. Others may transition to a speech generating device (SGD). The body of research supporting the effectiveness of PECS as an evidence-based practice is substantial and continues to expand. For more information about PECS, visit their website, or you can watch this short video.
Visual Supports
Make Life Visual. ASD individuals are visual learners. It is important to use visual schedules, visual timers, "First/Then", visual task analysis, etc. Giving verbal directions can often be difficult for ASD individuals to understand, Visuals help tremendously!
Teach Calming Strategies
Calming strategies may include breathing, muscle tense and relax, imagery, fidgets, a safe spot to relax, yoga, positive self talk ("I can do this, Be brave, I got this"), taking a walk, puzzles, etc. Teach calming strategies to your students first. Then provide a model/verbal cue for your student one to use a strategy you have previously taught when they are exhibiting problematic behavior.  You can prepare a calm down basket with objects of comfort, visuals for progressive relaxation and calming techniques, sensory bins, squishy pillows, anything that brings them comfort.
The Zones Of Regulation 
The Zones Of Regulation is a systematic, cognitive behavioral approach used to teach self-regulation by categorizing all the different ways we feel and states of alertness we experience into four concrete colored zones. This framework provides strategies to teach students to become more aware of and independent in controlling their emotions and impulses, manage their sensory needs, and improve their ability to problem solve conflicts.
I hope these strategies and interventions can be helpful to you during therapy sessions with your ASD friends.
Author: Megan Kilby, MA, CCC-SLP