Check out Clinical Tips from our company leaders – who are professionals in the field just like you!  Be sure to come back and visit often, as each week a new tip will be added!
Week 15
Top Tips for Your CF Success
The first day of school will be here before you know it
Read More
Top Tips for your CF Success

I have really enjoyed sharing my insights with you!
I would like to conclude this series with a couple of additional tidbits of valuable information.  We are all striving to make the best decisions given any situation we are faced with. During graduate school, you were paired with strong SLPs who have guided you, critiqued you, and shared with you all the knowledge they have to help you grow professionally.  You have gained great experience in preparation for your first job as a Speech Language Pathologist.  As you begin your career, there will still be many "first" experiences and you will walk into situations that vary significantly from textbooks and the high standards that you have been used to.  Keep a few things in mind as you begin… It is always best to seek guidance and defer to those in higher authority as to how to proceed in a given situation.
There are two important areas that you want to be mindful about as you get started.
1)  Missing deadlines resulting in a school being out of compliance and
2) Not communicating with your chain of command for guidance on the need to cancel or reschedule therapy due to case conferences, testing, and or screenings
You will feel like there are not enough hours in a day to complete everything on your "to-do" list! Additionally, conferences are coming due and you are scrambling to learn the IEP system, make your own therapy schedule, track down student records and start seeing your students! These tasks are coming at you fast!
Your Special Education Administrator or other designated individual is ultimately responsible for ensuring the district remains compliant with regulations and guidelines regarding timelines, deadlines and service provider minutes.  Keeping a spreadsheet of all of your case conference deadlines and working ahead on those students with a 30-day window will allow you the flexibility and planning necessary to complete tasks so that you are not feeling rushed as deadlines approach.
You will want to find out who will be in charge of setting the conference – will it be the case manager? Will it be the Special Education Coordinator? Will it be YOU? Do NOT rely on someone else to tell or notify you about a student on your caseload– seek out the appropriate person for each conference.  No district wants to be out of compliance because evaluations or case conferences were not held in a timely manner.
While I realize that some items may not be in your control, it will be important that you have written documentation/emails of your attempts to communicate your awareness of any situation that may arise.
Some states are more litigious than others and school districts want to prevent any issues which may result in mediation or litigation.
Inevitably, you will have to rearrange your schedule to attend a meeting or complete an evaluation, or even perhaps to do Medicaid billing.  Seek direction from someone at the district who has the authority to direct and approve those events needing rescheduling and know how any missed therapy session should be handled as a result of this situation.  This may be on a case-by-case basis or there may be an overall policy that the district adheres to.  Additionally, keep your chain of command informed each time this type of situation arises.  You want to be the first line of communication regarding a change or alteration of YOUR schedule.  You should also inform classroom teachers of the same information.  If someone other than you is the case manager or Teacher of Record for a student, you may want to also include them.
The first day of school will be here before you know it!  Have a GREAT Clinical Fellowship!
Week 14
Targeting Both Language and Articulation During Small Group Therapy
Grouping students with different goals
Read More

Targeting Both Language and Articulation During Small Group Therapy
If you have spent time in a school placement with a large caseload while obtaining your clinical clock hours, you know that in addition to having a great case management system to help you stay on top of your deadlines and student minutes/services, it is important to also have a workable schedule.  As you start your CF experience, you will be factoring in teacher schedules, student availability and your own demands such as case conferences and evaluations. It will take some time and several adjustments to your therapy schedule in the first few weeks to get a final product that you feel you can work with.  You may even tweak it throughout the year.
Inevitably, you will be faced with having to group students who are not working on the same goals and this will be awkward initially, particularly if you don't have a lot of experience combining articulation and language therapy ideas. There's some good news though – You do not have to re-create the wheel! WHEW!  Over the next several months, start to gather and review resources that address mixed therapy groups.
There are a few things to keep in mind:
If you are just in the teaching phase of correct production for an articulatory error, you might want to see this student for 5 minutes independent of the group.  This will give you time to teach and practice prior to drilling with the other students of a mixed therapy group. This will help you maximize your time in the group and keep the turns flowing without long pauses.
Remember that your articulation students need lots of drills/practice – if they are only saying one word during their 'turn', this is not enough.  Consider having them say the target word 5 times during their turn. Maximize your productions!! I cannot say this enough.
Try to keep all students engaged while they each take a turn.  Consider behavior incentives for fidgety students.
While I do not have any specific 'go-to' items, I would suggest looking on Teachers Pay Teachers and checking out some of the materials in a "speech and language companion" search.  You will get lots of options with detailed information about what skills are targeted and what grade levels you are targeting.
The Stepping Stones Group also has a couple of great resource boards on our Pinterest page.  We have developed and actively maintained our Pinterest page as a way to give back to the therapy community.  We have over 70,000 followers with approximately 1.4 million monthly views now. Take some time to review 2 specific boards – 1) Students SLPs CFs Auds and 2) Both Speech & Lang.  
https://www.teacherspayteachers.com/Browse/Search:speech%20and%20language%20companion
https://www.pinterest.com/ssg_therapy/students-slps-cfs-auds/
https://www.pinterest.com/ssg_therapy/both-speech-lang/
Week 13 
SLPs and the Common Core
Best resources to find out how to integrate Common Core Standards with Goals and Objectives
Read More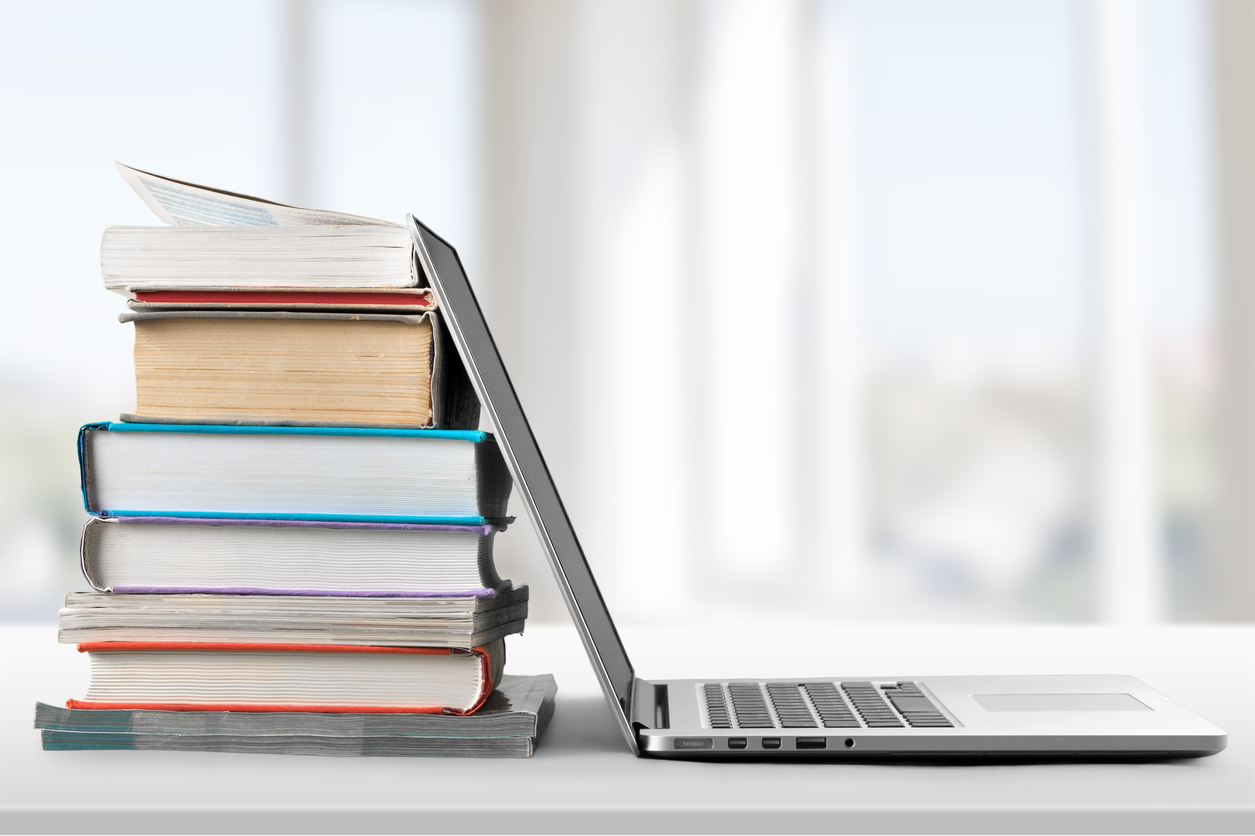 SLPs and the Common Core
More and more school districts are wanting SLPs to utilize the Common Core State Standards (CCSS) when developing goals and objectives for students on their caseload.  You may have received information in your graduate level courses and had or are going to have a school-based externship. It will be important for you to find out how the SLP you are placed with addresses these issues as s/he provides services to the students on the caseload.  
In conjunction with your experience at your school placement, also think about how you are going to navigate this moving forward in your CF experience within a school district.  You may even want to ask a district what their expectations are during your interview! Expectations may vary state to state and district to district, not only in the way goals and objectives are written, but also what role the SLP plays in identifying and carrying out appropriate measurable goals and whether or not they are required to be CCSS based.  You may be synthesizing information such as evaluation results, grade level expectations, the student's present levels, and information from the teachers.
You will want to find out what the expectations will be concerning your role and responsibility with regard to implementation and identification of speech and language goals in conjunction with the state standards.    
ASHA has several great resources and articles listed below.  You may want to consider joining the ASHA Special Interest Group 16 – (SIG 16), which will provide you with additional evidence based research for your review.  Additionally, some states have guidance specific to the SLPs role in this process.
In the first ASHA link below, Power deFur and Flynn have a great 6-step process for aligning your goals with the common core!  (Flynn, P., & Power deFur, L. (2012, July). Integrating common core standards into school-based treatment. Paper presented at Schools 2012, the annual ASHA conference on speech-language pathology in schools, Milwaukee, WI.)
The second ASHA link contains a multitude of additional links and resources to assist you as well!
The third link will provide you with information about which states and territories are using CCSS and which are not.  This information is helpful as you are considering jobs in various locations.
I hope this information provides you a great starting point as you learn more about your role in the academic process.
http://www.asha.org/SLP/schools/Frequently-Asked-Questions.htm
http://www.asha.org/SLP/schools/Resources-and-References/
http://www.corestandards.org/standards-in-your-state/
http://www.corestandards.org/standards-in-your-state/
Week 12 
Build Rapport with Your Therapy Team Members
Build rapport and establish yourself as an SLP professional and resource person.
Read More
Build Rapport with Your Therapy Team Members
Being a new SLP can be challenging in the beginning as you start to establish yourself as the expert in your field.  This can be frustrating because you have worked so hard over the last several years in school to gain the knowledge you have and are excited to share that knowledge with your colleagues.  While you may not have all of the years of experience let's say perhaps a seasoned teacher or SLP might have, you do have a great educational foundation which includes current best practices, evidence-based information and access to the latest technology in our field.  
Winning over any skeptics might seem challenging, but I have several suggestions as to how you can begin to demonstrate to the school staff your areas of expertise!
A great way to build a rapport with your fellow teaching staff is to offer to do a presentation about speech and language services in the school setting.  This could be incorporated into a professional development day during the school year or even a training prior to the start of the school year. ASHA has a great PowerPoint presentation prepared for you to use.  This presentation also gives you the opportunity to talk about the district's referral process and answer any questions that teachers have. You may want to get the OK from your SLP department prior to doing a presentation as they may have a district-specific one already for you to use.
Share prepared handouts with teachers, other staff, and parents about developmental milestones concerning articulation and language skills.  Explaining this type of information lets them know that you are aware of developmental norms and what to look for if a student is not meeting those. 
Find teaching staff who are interested in collaborating with you on language rich or social/pragmatic skills activities.  Once teachers know the depth of your knowledge, your willingness to collaborate and how you could enhance their classroom activity they will become accustomed to seeking your input throughout the school year.  
Become an essential person in your school right from the start!
http://www.asha.org/uploadedFiles/slp/schools/prof-consult/slprole.pdf
Week 11
Caseload Management Systems
How to keep track of everything without going crazy!
Read More
Caseload Management Systems
How are you going to keep track of everything without going crazy?
In just a few short months, school will start and you will be responsible for organizing and managing all of the responsibilities of a school based CF-SLP with a caseload of 55 students or perhaps more!  This is no small undertaking for the new graduate, but with the proper planning, you can get the year started off right. From my experience in providing clinical fellowship supervision, this seems to be an area that we should look at in-depth prior to starting your new job.  
The beginning of the school year will be a very busy time for you.  Starting off with a comprehensive organizational plan will help you prioritize duties, create a workable schedule, and prepare for upcoming conferences well in advance.  Over the summer months, I encourage you to experiment with several different options for keeping track of students, schedules, case conferences, and therapy minutes. Create a mock caseload and select several different caseload management systems/options to see which one is the right fit for you.  Don't wait until the last minute and select one without trying it out. You will feel overwhelmed and create a mountain of work for yourself. If you are trying to get acclimated to your new job duties, learn the IEP software, and plan therapy schedules – the last thing you want is more work trying out another record keeping system.  You will feel like you are starting all over each time you abandon one system in hopes that another better suits your needs.
First, determine what method fits best for your work-style.  Do you prefer a binder/paper system or do you like everything computer based?  Maybe a hybrid of the two is the perfect fit? Is the school you are going to be working in using the Google for Education platform or do they have a mechanism built into the IEP software? Carefully consider how your information can integrate into the school as seamlessly as possible.  
On Teachers Pay Teachers you can look at different types of scheduling spreadsheets.  (If you have not tapped into this site, you will definitely want to!) Many items here are free or of minimal cost.
(FREE!)
https://www.teacherspayteachers.com/Browse/Search:scheduling%20spreadsheet/Price-Range/Free
Look for a spreadsheet you can customize to best meet your specific needs by adding another worksheet or customizing columns within a sheet to best reflect your caseload and items you need to track.  Create tabs across the bottom to include items such as a weekly calendar, blank schedule, student list, dismissed, consult, Intervention (RtI), and any additional important information. In looking at a student list sheet, you can quickly see a list of your students, IEP due date, initial eval date and anticipated re-eval date.  You would be able to quickly scan the list for students who will need to have an upcoming case conference scheduled and even work ahead on the next 30 days of conferences.
Dedicate a few hours each week to honing in on the perfect system for you over the summer and I can assure you that you will be glad you did!
Week 10 
Stay Organized Throughout Your CF Experience
Organizing for success! Use these tips to keep yourself calm and in control.
Read More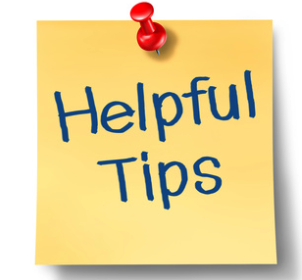 Stay Organized Throughout Your Experience by Using These Tips
I have been providing Clinical Fellowship Mentoring for about 14 years now.  I have learned a lot along the way from each experience. I would like to take a moment to share with you some of the methods I utilize which I feel assist in making the process run smoothly.  Your Mentor may also have suggestions so I encourage you to inquire about those as well. We all benefit when we share our experiences with each other!
You and your CF Mentor will meet three times during your clinical fellowship specifically to review and score the Clinical Fellowship Skills Inventory (CFSI).  Your Mentor will be assessing your abilities across evaluation, treatment, management, and interaction. You will receive a rating between one and five from your Mentor in these areas.  According to ASHA, one very important factor which influences the accuracy of these ratings is the opportunity the Mentor has to observe the areas she is rating for you. Frequent interaction and observation will increase the likelihood that your Mentor can give the most accurate and critical feedback.
Here are a few recommendations I have for you to consider as you begin.
Early in your experience, prior to your first segment feedback meeting, you and your Mentor should discuss the rating form and each of the areas that will be assessed.  Think about any areas you would like explained in greater detail. Ask your Mentor how she will address any situations that may arise during the experience such as opportunities to observe all items listed on the form.
Discuss with your Mentor the option of having both of you completing the rating form prior to each meeting.  Your mentor will have the official document that will get submitted to ASHA. You should have a secondary form to allow you to rate yourself.  I like to have my clinical fellows do this. I find that many times you are more critical of yourself than your Mentor is. If there are rating discrepancies in any area between what you have rated yourself and what your Mentor rated you, this is an opportunity for the two of you to have a discussion about this area.  You may even develop a new goal to incorporate moving forward, based on this conversation. As a Mentor, I really rely on my clinical fellow to provide any additional information that I may not know. Make sure to get and keep a copy of the official form after each rating segment.
Tracking your segments and CF experience hours will be important! I encourage you to stay on top of this task as you progress through your experience and not leave this until the end.   You will want to make sure you have properly calculated your hours/weeks and discussed this with your Mentor. You do not want to arrive at the end of the school year and find that you have miscalculated.  As a Mentor, I rely on my clinical fellows to calculate the segment dates so that we can properly address the required weeks and hours needed. For example, I may not be privy to when she was out sick or when the district had snow days which may influence the segment dates as well as the overall dates of the CF timeline.  Develop an effective tracking system early in the experience and revisit it throughout the experience.
I encourage you and your Mentor each to keep both an online email folder containing all correspondence and a physical folder for all things pertaining to your clinical fellowship.  This will allow you to review any communication as well as documents gathered during the experience. In my physical folder I keep CF rating forms, the list of the skills inventory, the school district calendar, record keeping forms and any additional pertinent information.  
Week 9
Documenting On-Site and Other Monitoring Activities
Keep your CF on track and organized with the proper paperwork.
Read More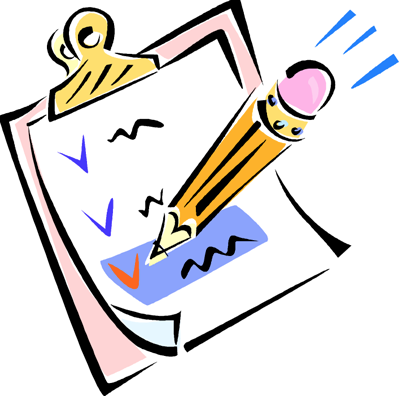 Documenting On-Site and Other Monitoring Activities
During your first meeting and/or discussion with your CF Mentor, you will want to discuss several options for documenting both the on-site and other monitoring activities.  Develop a paper or online form that will document everything you will need. I have links below with examples for you to view. Start with the bullet points I have suggested and then customize to meet your individual needs.
Date/Time
Activity – On-site, telesupervision, or other monitoring activity
Location – Site name
Next meeting – Date/Time
Location  
Summary – Summarize what took place during the visit or what other monitoring activity was addressed
Strengths – Let the CF know in what areas s/he is doing well
Goals – Discuss any specific goals that come out of this session and/or goals from initial meeting
Goal Facilitation – Discuss how the mentor and CF will meet the identified goals moving forward  
This will be an excellent way to have the proper paperwork on hand as you progress through the CF experience.  In addition to goal setting established at the beginning of the CF experience and the formal feedback provided on each of the three segments of the CF skills rating form, you will want to develop an ongoing system to document what occurs when your mentor visits you or provides other monitoring activities.
If you choose a paper form, your Mentor may hand write notes while observing and talking with you during the visit or type it up in a document and email it to you after the meeting.  
Some school districts may utilize Google's G Suite for Education Core Services or have another computer based mechanism for sharing information/documentation between staff.  If you and your Mentor would like to create a form in Google. Even if you don't use Gmail for emailing, you can set up a Google account with your current email address without setting up a new Gmail account.  This will still give you access to the other Google services. By utilizing this online system, you could develop the same type of "paper" form, online and share it. Both the Mentor and the Clinical Fellow would have real-time access.  Additionally, when you fill out a form at each visit, each form submission will also transfer to a spreadsheet. Both Mentor and CF can summarize all visits and other monitoring activities on one sheet!
It is important that both you and your mentor keep a folder with all items that pertain to this experience that you've collected and documented along the way.  Thirty-six weeks seems like a long time, but it will fly by! By taking the extra time at the beginning of the experience to appropriately plan for all of the aspects of the experience, you are helping ensure the communication lines between you and your mentor foster improvement in your clinical effectiveness and give performance feedback quickly and easily.
Getting Started with Google Forms
https://gsuite.google.com/learning-center/products/forms/get-started/
Sarah's sample document
https://docs.google.com/document/d/1QirxGnBRTxNKOYgAwMLdrjXW3cjX0eR-9NzpHg6QZ60/edit?usp=sharing
Week 8
Clinical Fellowship Goal Setting and Feedback                                                                    Establish parameters in the initial meeting between you and your mentor.
Read More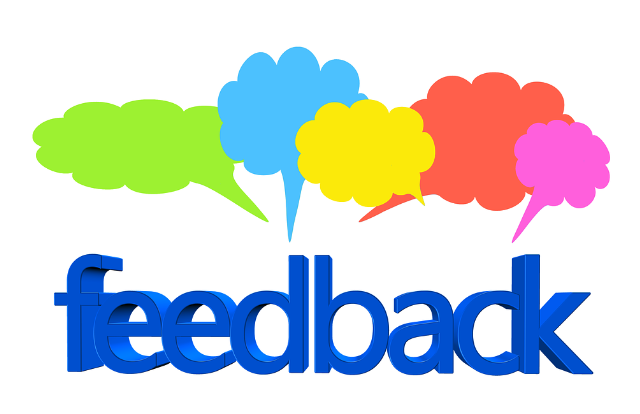 Establish goal-setting and feedback parameters in the initial meeting between you and your Mentor.  I cannot emphasize enough the importance this will have as your progress through your CF experience.
According to ASHA, "The main purpose of the Clinical Fellowship is to improve the clinical effectiveness of the clinical fellow. The mentoring SLP must provide performance feedback to the clinical fellow throughout the CF experience. Feedback and goal-setting require two-way communication whereby both the mentoring SLP and the clinical fellow share important information about the clinical fellow's performance of clinical activities. A specific time should be set aside for each performance feedback session at the end of each of the three segments of the CF. This session should be used to identify performance strengths and weaknesses and, through discussion and goal-setting, to assist the clinical fellow in developing the required skills."  (http://www.asha.org/certification/CFSupervisors/)
Here are some considerations to keep in mind as you begin this process. Having set clear, mutual expectations will lend itself to a great experience!
Goal Setting:
Schedule an initial meeting with your Mentor.  Submit an outline before the meeting with any questions you have, goals you want to work on and suggested framework for communication/feedback to your Mentor for her review.  Your initial meeting with your Mentor does not have to be before your first day of work, but it should be set relatively soon.

Before the meeting, think about some personal goals you want to work on as you progress through your 36 weeks. These goals can be based off of areas on the CF Rating Form, goals you've previously established in a prior, related setting that you wish to continue working on, or areas you anticipate that you would like more guidance and information about.
Write these goals down and share them with your Mentor during your first meeting. This will allow your Mentor to best anticipate how to support you during your CF experience.
Plan to revisit these goals, at the least, one time per each segment review. You and your Mentor can discuss your self-monitoring as well as what your Mentor is seeing in terms of your growth in each targeted area.
As you work through each of the three CF segments, you may find that you need to adjust your goals or develop new goals based on feedback from your Mentor. It is very important that you self-monitor for insight into your progress.
Feedback:
Determine what type of feedback you will be given from your Mentor for both onsite and other mentoring activities, what method this feedback will be communicated and how often you should expect it. Having a clearly identified mechanism for sharing information as to how you are doing will be critical to you as you progress through your CF experience.
When your Mentor schedules an on-site visit, will you receive communication prior so that you will have everything available that she would like to see while she is there?
Will your Mentor provide feedback formally or informally – verbally or written? Will you receive this during the visit or afterwards? Will you be given feedback on what you are doing well in addition to any areas that need improvement?
What types of other monitoring activities will your Mentor utilize during the experience?
As you can see, the more details that can be established at your first meeting, the less likely there will be any misunderstanding, miscommunication or unmet expectations. Having been a CF Mentor myself, I can tell you that each relationship is different.  The Mentor is learning and growing with YOU!  Don't be afraid to bring great ideas to the table for discussion!
Week 7
What to Expect from Your CF Experience                                                                        Take four minutes and view this ASHA video presentation overview.
Read More
Your Clinical Fellowship – Setting Expectations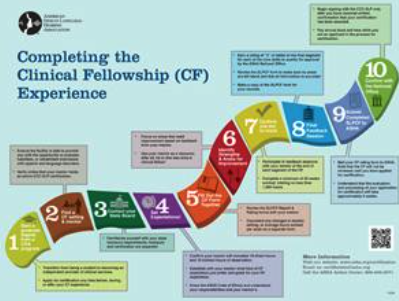 Your Clinical Fellowship- Setting Expectations
ASHA has several pages of information and valuable content pertaining to your Clinical Fellowship.  ASHA's 10 Steps to Completing the Clinical Fellowship Experience is a great place to start. Take a moment to view this four-minute video presentation overview of the process:
https://www.youtube.com/watch?v=gGB-GZUUXNQ
I'd like to talk in greater detail about Step 4: Setting Expectations. By clearly defining expectations for both the CF and the Mentor, you will reduce any misunderstandings or miscommunication.  During your first meeting with your Mentor, be prepared to work together to set the framework for your experience by talking about the following items:
Get to know one another – You can do this by sharing both good and challenging professional experiences.  What made you choose this field? What do you enjoy most about your career? What happened when something didn't go well? What is your learning style? How do you like to receive feedback? Share what motivates you!
Establish timelines – Know the monitoring process.  How often should you expect your Mentor to come to visit you? How long will s/he stay typically? In addition to the on-site activities, what other types of monitoring activities should you expect?
Response Time – Set clear terms for communicating quickly and efficiently.  Will you have regularly scheduled check-ins? If you send an email to your mentor, what is the expected response time?
Information Sharing – Your Mentor will be able to suggest activities, articles, social media platforms and other various resources for you to engage with throughout the year.  Additionally, you may want to share what you are currently using with her. Mentoring SLPs enjoy finding out about the latest technology or resources being utilized by new graduates.  It helps us keep learning as well!
Week 6 
How to Keep Learning After You Leave Grad School                                                          Use professional resources to become a lifetime learner.
Read More
How to keep learning after you leave grad school
I know it's hard to imagine the day has finally arrived — you are completely finished with your college experience! Amazing, isn't it? For the last few years, you have been surrounded by a group of fellow students, professors, and supervisors who have all been actively engaged in your learning experience. How will you quench your thirst for knowledge now that you are leaving academia and venturing out on your own? In the coming years, you will have less exposure to the academic environment that has been part of your daily experience. How will you continue to stay informed about current concerns and issues facing SLPs in school-based positions?
You may be fortunate to be part of a large school district which employs lots of SLPs. Larger districts may have more formalized instruction, meetings, and workshops which cater to district policies and procedures as well as address SLP-specific issues that arise throughout the school year.
However, not everyone will have experience in a large district with this level of structure and support. As a new graduate, you may want to take the initiative to see what other SLPs are talking about, what concerns they have with specific students or caseloads. It's important that you know where to look to find answers to many of these issues. ASHA Communities is a great place to start! I receive daily emails from the ASHA Communities that have chosen to be a part of. These are invaluable to me! I subscribe to the following ASHA Community Digests: Early Intervention, Schools, Technology, SIG 16 School-Based Issues, Autism, Research, and Professional Materials Exchange. I can quickly scan these emails daily to see what other SLPs have questions about as well as look over the great advice given by fellow SLPs.
Speechpathology.com can also provide you with data-driven, best practices information on any number of topics. Even though you do not need CEUs during your CF experience, you can always benefit from presentations on topics you are wanting to get more information about. You can also search for additional free CEUs on different sites including ASHA.
Similarly, there are other forum style groups which can be found on LinkedIn and Facebook around both general SLP information as well as specialized topics. SLPeeps across Twitter, Instagram and Facebook is a popular hashtag to stay connected to your SLP community. I would tend to use some social media platforms more generally, as they are not tied to formal instruction, research and advice such as the information from ASHA and Speechpathology.com would provide.
Links:
http://community.asha.org/home
http://community.asha.org/amslogin?Returnurl=http%3a%2f%2fcommunity.asha.org%2fparticipate%2fjoin-community
http://www.speechpathology.com/
Week 5 
Transferable Skills                                                                                                                How to overcome deficiencies in experience by identifying skills used across different work settings.
Read More
Transferable Skills
I would like to visit the topic of transferable skills.  Generally speaking these are skills that can be used across different work settings.  For example, identifying problems, attention to detail, and meeting deadlines, would all be transferable skills.  You have been gathering these skills, and many others and using them interchangeably in both your medical and school placements.
I would like to explore transferable skills as it pertains to preparing your resume and talking points for upcoming interviews.  You may feel that your exposure to critical elements in a particular setting might have been limited and therefore you may feel that could hold you back as you interview for jobs.  Let me give you an example of how a sample student, "Emily", gained her pediatric/school age clinical clock hours, how this might influence her ability to get the job she wants, and how to minimize any deficits in her interviewing or presentation of her skills.  Emily wants a CF job in a school setting.
Emily's Clinical Experience Profile
Emily had peds diagnostics at her on campus clinic. Emily also had two externship placements working with pediatrics, one full-time at a private practice and one part-time in an elementary school.
Peds private practice – full-time. Emily got the majority of her pediatric clinical hours here.  She had about 25 kids on her caseload. She saw kids 1:1 for 45 minute therapy sessions primarily.  She had 2 groups of 6 preschoolers she saw for 1 hour each week for language enrichment.  She wrote daily soap notes, synthesized data and documented/shared progress with the caregiver after each session.  She didn't get to do any evaluations here as it was the responsibility of another SLP and not the one she was paired with.  She gained some idea about insurance billing as well, including Medicaid.
Elementary school – 2 days/wk. Emily had about 15 kids on her caseload.  She saw students in pull-out therapy, both individually and small groups.  She went in to one inclusion classroom and saw two students for push in therapy.  She sat in on four IEP meetings.  Her supervisor did all of the talking during the meetings, though.  Emily's supervisor also had her write up 3 mock IEPs for students on her caseload so she could get some practice writing them.  The school district did do Medicaid billing, but Emily wasn't able to participate in that because her supervising SLP did the billing while Emily was working on therapy.  The school did not have a formal RtI process, but Emily had a class in grad school which covered this topic and she completed a group project pertaining to RtI.
Emily's concerns:
Emily doesn't have experience with larger, school based caseloads. – i.e. scheduling, grouping, planning
Emily didn't get experience with School based Medicaid Billing – tracking, coding
Emily doesn't think she got enough experience participating in sharing information with the parents in an IEP meeting – evaluation reports, data collection, goal writing
Emily is concerned that she hasn't had enough exposure implementing Response to Intervention in the schools – framework
This is a very common situation for new graduates to find themselves in.  I want you to know that for every obstacle Emily has identified, there is an identifiable transferable skill she gained at her other settings that she will be able to incorporate and transfer to her school based setting.
Let's take a look at some solutions for Emily:
Emily can refer to her caseload of 25 students at the private practice and the 2 preschool groups she worked with. She can draw upon specific scenarios which speak to her ability to successfully implement therapy for a longer period of time (45 min in private practice vs 20-30 min in school).  This would require Emily to have several activities to move through in the extended period of 45 minutes.  She could also use the group therapy to discuss targeting various ability levels and goals.
Emily DID get experience with insurance billing in the private practice. She is able to talk about the knowledge she gained in this setting and how she can apply it to Medicaid in the schools.
Emily can speak about the experience she did gain during the IEP meetings she did attend at the school. She can give examples of what she learned during the process.  She can also discuss that she shared information with caregivers after each therapy session at the private practice.  Emily could talk about the concerns parents shared with her and how she was able to address those.  Having daily feedback sharing with parents and caregivers gave Emily lots of experience in talking with concerned family members. Additionally, Emily can discuss her experience in the diagnostics clinic on campus.  She can expand on any of these topics as she sees fit to highlight her skill set.
Emily should bring up her course experience as it pertains to RtI and ask the district how RtI is implemented in their district. Emily may also discuss her RtI project and demonstrate she understands the framework of the process, how the district implements this, and the role of the SLP in implementation.
Take a moment and look at your own resume, your transferable skills and identify any deficit areas you are concerned about.  Once you have identified these areas of concern, connect experiences in other settings to these deficit areas by identifying transferable skills so that you are able to address any concerns a future employer may have.
Week 4 
Part II Talking Points for Your School Resume                                                         Include the essential information schools are looking for in your school-based resume.
Read More
Talking Points for Your School Based Resume – Part II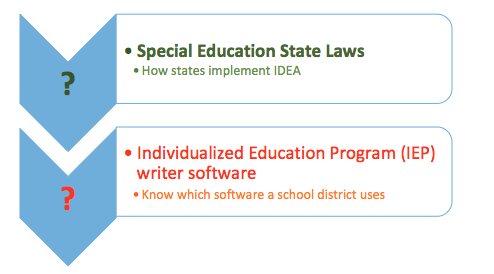 In last week's clinical tip, I highlighted several areas outside of speech/language therapy for consideration when preparing to update your resume and begin interviewing with school districts.  I wanted to again emphasize that it is important to be able to demonstrate through your externship experience and interview preparation that you understand what school administrators and special education directors are looking for in addition to your outstanding therapy skill set.  
Essentially, Federal Special Education law, (IDEA) tells states WHAT they must do to meet the academic needs of students but it allows each state to decide HOW it will meet those needs.  If you are searching for employment in one or more states, you should know what the state regulation is titled and be familiar with that document.  Listed below, you will find a link to all 50 states. From that page, you can navigate to each state's regulations. Some states go a step further providing a document specific to SLPs role and responsibility in implementing special education law.
Individualized Education Program (IEP) writing software is something you will get lots of exposure to! Sometimes, however, it can be frustrating initially as you are learning a new IEP system AND a new job simultaneously.  If you are considering a position in a state or a district that uses an IEP writing program that you are unfamiliar with, I encourage you to do some research on your own. There may be a program that is used collectively by multiple school districts throughout the state.  You will want to research this information in the state in which you are seeking employment. For example, in the state of Indiana, the vast majority of school districts use Indiana IEP. Additionally Indiana IEP has an online resource center packed with information to help guide and expand your understanding of the system.  They also have a YouTube channel filled with video presentations covering a multitude of topics to aid in familiarizing you with navigating this program.
You want to be able to demonstrate to any potential employer/school district that you have taken the initiative to research these topics either prior to interviewing or at the very least, prior to starting a position.  By doing the type of independent research I have listed above, you will stand out as a candidate who shows investment and demonstrates to a district an understanding of the larger special education umbrella.
Links:
State Law:
https://www.understood.org/en/school-learning/your-childs-rights/basics-about-childs-rights/special-education-federal-law-vs-state-law
http://fclawlib.libguides.com/specialeducation/50statesurvey
https://www.pinterest.com/sostherapy/federalstate-special-education-support-services/
IEP – Indiana Examples/Resources
https://www.indianaieprc.org/index.php
https://www.youtube.com/user/indianaiep
Week 3 
Part I Talking Points for Your School Resume                                                          Include the essential information schools are looking for in your school-based resume.
Read More
Talking Points for Your School Based Resume – Part I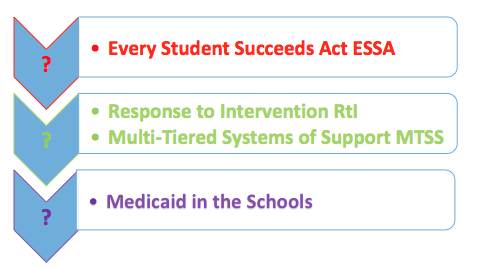 Every year I talk to hundreds of graduate students who are in the final stages of completing their degree, updating their resume and starting their job search.  As you fine tune the school externship section of your resume, think about viewing your resume through the lens of the school district. For example, many interviews for school SLP positions are with a special education director or other administrator and may or may not include an SLP.  The administrator will be looking for special education and school based terminology and buzz words beyond speech and language theory, therapy techniques and intervention strategies.
When considering working in a school setting, it is important that you familiarize yourself with not only speech and language therapy services, but it is also critical to understand some of the framework that surrounds, supports and overlaps with your services.  Every Student Succeeds Act (ESSA), Response to Intervention (RtI)/Multi-tiered Systems of Support (MTSS) and Medicaid billing are three areas I'd like to highlight because there can be much variation in the implementation and delivery of these services in conjunction with the role of the speech language pathologist.  These variations can be found state to state, district to district and even building to building within a district. I have included several valuable links below which will assist you in navigating and understanding these three areas.
After reviewing the links, consider adding bullet points on your resume to identify your experience.   You should be prepared to talk about your knowledge and experience relative to these issues during the interview process.  Additionally, you may also want to check for any state specific information so that you are best informed about how the state in which you are interested in working addresses these areas.
ESSA
http://www.asha.org/uploadedFiles/Every-Student-Succeeds-Act-Key-Issues.pdf
http://leader.pubs.asha.org/article.aspx?articleid=2485722
RtI/MTSS
http://www.asha.org/slp/schools/prof-consult/RtoI/
http://blog.edmentum.com/mtss-new-rti
http://www.readinghorizons.com/blog/what-is-the-difference-between-rti-and-mtss
http://www.rtinetwork.org/learn/what/whatisrti
Medicaid
http://www.asha.org/practice/reimbursement/medicaid/SchoolBasedServicesSLP.htm
http://www.asha.org/practice/reimbursement/medicaid/schoolFAQ/
Week 2 
Didn't Pass the Praxis?
Don't Panic! It happens. Sarah, our Clinical SLP Consultant, shares the best 6 resources to regroup and succeed.
Read More
[I DIDN'T PASS THE PRAXIS]
Don't Panic! According to the ASHA website, during the 2015-2016 administration year, of the 7709 SLP Praxis tests administered, approximately 1168 (15%) received a failing score. If your PRAXIS test is NOT tied to your graduation requirements, you can still move forward and begin working while you study for your test again. There are several states which allow you to do so.
Although feeling disappointed is natural, there is no reason to doubt yourself, your clinical skills, or your ability to pass the test in the future. Look at all you've accomplished thus far!
Our Talent Acquisition Team (TAT) works confidentially with individuals who have found themselves in these circumstances and we will celebrate WITH you once you achieve this milestone!
Take a moment… BREATHE…. And regroup! Consider a more intensive preparation such as an in-person workshop.
Disclosure: Staffing Options and Solutions, LLC, a division of The Stepping Stones Group, LLC., has historically demonstrated a commitment to helping students achieve a passing Praxis score by being a Corporate Sponsor for the NBASLH Praxis Review as well as 4 Praxis travel stipends. (link #2 provided below)
Check Out These Resources!
Week 1 
Prepare for the Praxis
Don't be overwhelmed by the Praxis Exam! Check out 6 essential resources to get started!
Read More
[THE PRAXIS]
Preparing for the Praxis exam can be very overwhelming! Time management is key! Make sure you are developing a timeline and a study plan that works for your busy schedule. I recommend starting with the Praxis Study Companion (link #1 below) because it provides a template for developing a study plan. The more prepared you feel going into taking the exam, the easier it will be to focus on the material. Make sure you are tapping into all of the various resources available to you –podcasts, flashcards, resource books, practice tests, ASHA clinical topics, and live, in-person praxis reviews which all may be very helpful based on your learning style. See our Pinterest Link (for students) for additional guidance! https://www.pinterest.com/sostherapy/students-slps-cfs-auds/
Check Out These Resources!