Attending CSHA this year? So are we!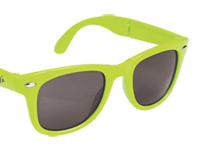 Stop by our booth #107 – pick up a pair of our MTC sunglasses!  
Get an awesome new tool that you can use in the classroom!  Sign up for an interview email us at careers@mytherapycompany.com 
Looking for a session to attend? Our own Kyle Epps M.A., will be presenting Integrating iPad Technology into Your Therapy 
MS6 – March 27, Thu 1:30-3:00 
This presentation will cover the basics of iPad technology, the many uses related to the field of Speech-Language Pathology, a summary of current research, and different tools available to assist SLPs in evaluating the more than 375,000 iPad apps available on the iTunes App Store. Also, the presenter will focus on the demonstration and discussion of relevant apps and how to tie app use to the Common Core State Standards in the public school setting.
Instructional Level: Intermediate Instructional   If you miss the presentation no worries, we will add it here soon so you can download it!