INTERNATIONAL OPPORTUNITIES FOR MASTERS PREPARED CANDIDATES
If you are a special education teacher, speech-language pathologist or occupational therapist who has completed your masters degree program, we can help you.
Assistance with Licensing Process
Green Card Sponsorship
Open Door Policy
Best Retention in the Business
Employee Owned Company
Exceptional Salary and Benefits
Ideal Platforms to Realize Your Dreams
Our Sunnyvale office provides support for international candidates at every stage of the process.
Send us your resume to see if you are eligible for any of our opportunities.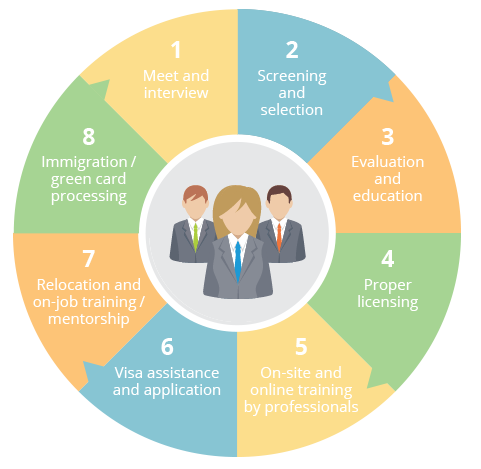 EXCITED ABOUT SERVING YOUR COMMUNITY?
We have rewarding positions in many locations throughout the US.