Technology (Tablet) Enabled Therapy Program
On-the-fly workflows and best practices
AlphaVista created SmartEdTech, a tablet-based program that helps therapists deliver and track special education programs. Using SmartEdTech, therapists can integrate their programs and activities into a school's existing system.
Designed by SmartEdTech in collaboration with AlphaVista educators for therapists, teachers and parents, SmartEdTech provides scalable, customized learning environments for special education students.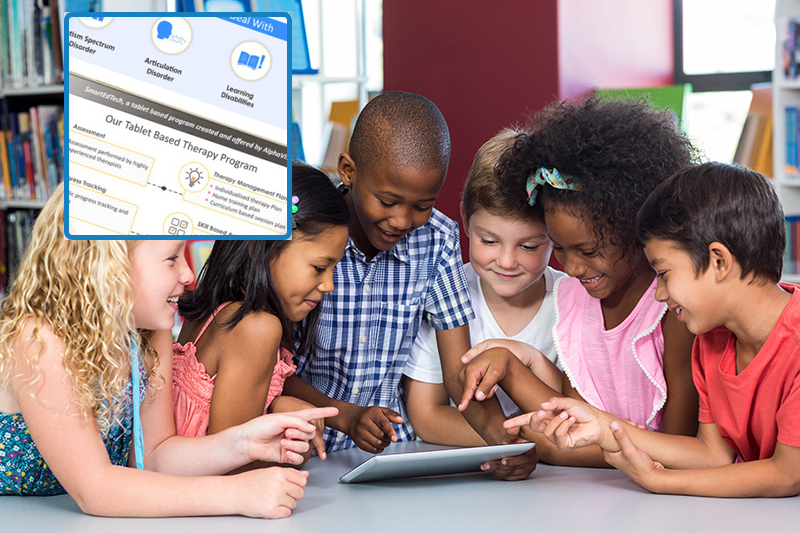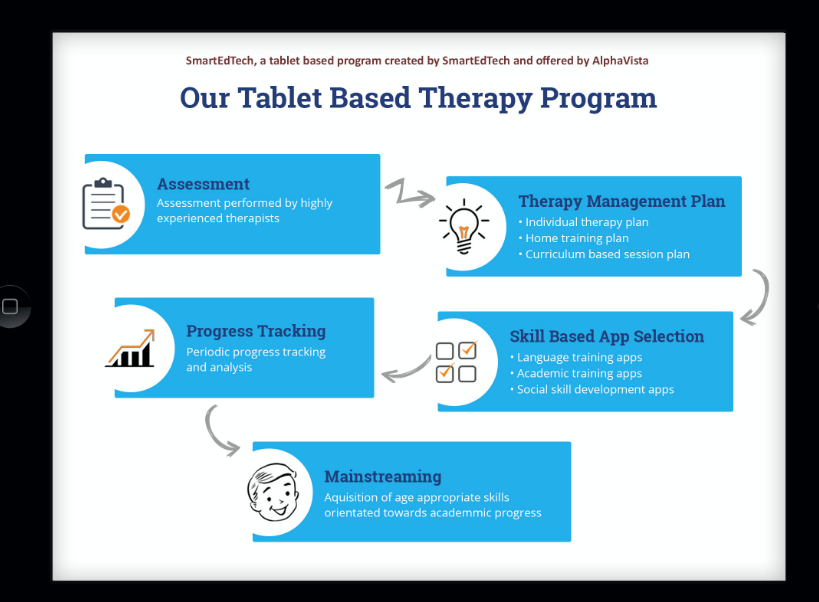 "I am a parent of a 37-year old adult child who has Down Syndrome. Through the Disability Action Center in Redding, she was able to try out the SmartEdTech. Sarita loves all the apps. Her favorites are sign language, matching games, art and music; she likes learning social skills, using the camera and voice recorder, and so much more! SmartEdTech has increased her communication and learning opportunities."
Delia R, Redding, California
Mother of Adult Child with Down Syndrome
"My son John was diagnosed with ASD, and is now 5 years old. With help from your device, he can now read at kindergarten level, his hand eye coordination has improved, he's more social, and he knows how to make and keep friends. Thank You just doesn't seem to say enough for what you have done to help transform my child. Because of your company, my child and many others have a chance, a chance to learn."
Tammy W
Mom of Child with Autism Spectrum Disorder
Request Further Information or to Learn More